Goldsmiths are an independent firm of Chartered Surveyors, Auctioneers and Valuers located in Oundle, Northamptonshire, 10 miles from Peterborough. The family run company was established in Kettering by Wally Goldsmith FRICS in 1964 before opening in Oundle in 1967 making it one of the of the oldest and most experienced practices in the area.
The firm is run by brothers Ian and Paul Goldsmith, who along with their knowledgeable staff provide a range of services and professional advice to their clients relating to property and chattel auctions. The partners are both Chartered Surveyors and possess a wide range of experience in thier specialist fields.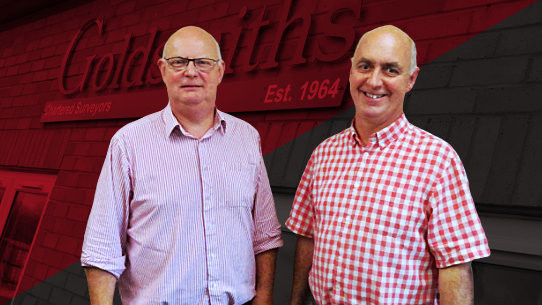 The property and surveying arm of Goldsmiths undertakes work throughout Northamptonshire, North Bedfordshire, South Leicestershire, Rutland, South Lincolnshire and North Cambridgeshire. The auction business principally covers the East Midlands and East Anglia.